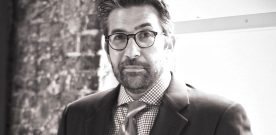 ---
| As Seen In Tampa Bay Metro Magazine |
The Face of Collaborative Law
MICHAEL LUNDY
OLDER, LUNDY & ALVAREZ

Michael Lundy has been a collaborative divorce professional for nearly a decade. He was recently elected to the Board of the Tampa Bay Academy of Collaborative Professionals, Tampa Bay's leading collaborative divorce group.
"Collaborative divorce is the most dignified and discreet way for a couple to resolve family law issues," Lundy said.  "The collaborative divorce process is designed to instruct people, including the attorneys, on how to focus on what is truly important – protecting children and their life  savings from the most costly and harmful aspects of litigation."
The collaborative divorce process can be used to resolve any family law issue, even prenuptial and postnuptial agreements.
To learn more, visit www.olalaw.com/collaborative-law or contact Michael Lundy at (813) 254-8998 or mlundy@olalaw.com.
---
Older, Lundy & Alvarez
3014 W. Palmira Ave., Suite 202
Tampa, FL 33629
www.olalaw.com/Michael-Lundy
---
Faces of Metro Tampa Bay ® 2016 | © Tampa Bay Metro Magazine & Blog | A Metro Life Media, Inc. Publication
Share
About Author
(1) Reader Comment
I see ideas for my wife's birthday!

I can't wait to try a few of these recipes. Thx.