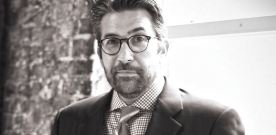 ---
| As Seen In Tampa Bay Metro Magazine |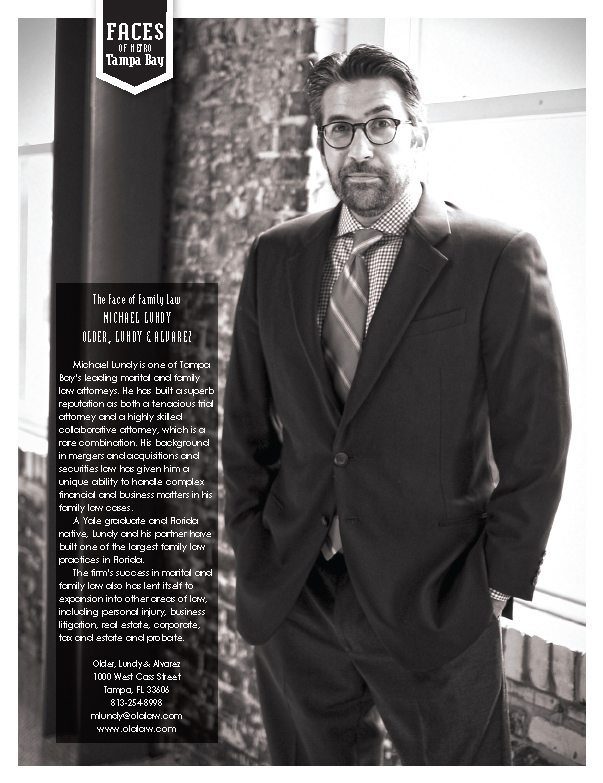 The Face of Family Law

MICHAEL LUNDY
OLDER, LUNDY & ALVAREZ
Michael Lundy is one of Tampa Bay's leading marital and family law attorneys. He has built a superb reputation as both a tenacious trial attorney and a highly skilled collaborative attorney, which is a rare combination. His background in mergers and acquisitions and securities law has given him a unique ability to handle complex financial and business matters in his family law cases.
A Yale graduate and Florida native, Lundy and his partner have built one of the largest family law practices in Florida. The firm's success in marital and family law also has lent itself to expansion into other areas of law, including personal injury, business litigation, real estate, corporate, tax and estate and probate.
---
Older, Lundy & Alvarez
1000 West Cass Street
Tampa, FL 33606
813-254-8998
mlundy@olalaw.com
www.olalaw.com
---
Faces of Metro Tampa Bay ® 2017 | © 2017 Tampa Bay Metro Magazine & Blog | A Metro Life Media, Inc. Publication
Share
About Author
(0) Readers Comments
I see ideas for my wife's birthday!

I can't wait to try a few of these recipes. Thx.