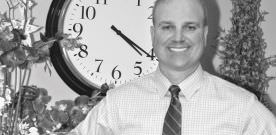 ---
| As Seen In Tampa Bay Metro Magazine |
The Face of Weight Loss & Wellness
DR. JONATHAN P. URSHAN, D.C., B.A.  
Dr. Urshan is one of Tampa Bay's leading weight loss doctors. His team has built a tremendous wellness and weight loss movement without the use of drugs, shots and pre-packaged foods. Dr. Urshan's passion is not only for patients to reach their weight loss goals, but to improve their health. His team's innovative program supports individuals with high blood pressure (hypertension), diabetes, elevated levels of cholesterol, under-active thyroid and autoimmune disease. Individualized programs are designed to move the body into an optimal state of healing. The weight loss is a byproduct of the program. Patients of Dr. Urshan have described this program as the finest, most efficient 40 day health transformation available.
---
Offices in Tampa, St. Pete/Largo
813-291-4330
www.getthintampa.com
---
Faces of Metro Tampa Bay ® 2017 | © 2017 Tampa Bay Metro Magazine & Blog | A Metro Life Media, Inc. Publication
Share
About Author
(0) Readers Comments
I see ideas for my wife's birthday!

I can't wait to try a few of these recipes. Thx.