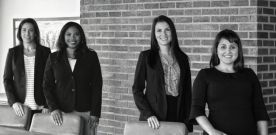 ---
| As Seen In Tampa Bay Metro Magazine |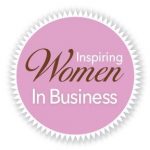 Inspiring Women In Business
Susan Stromberg, Jennifer Meister, Kim Hamill and Frances Martinez
Older, Lundy & Alvarez

Older Lundy & Alvarez is a multi-specialty law firm offering a fresh and innovative approach to the practice of law. They are the kind of firm that has uncompromising convictions, gets to the bottom line, and believes that people deserve to know the truth about all aspects of their cases.
They believe in making things less complicated so that their clients can sleep more easily knowing that they are always focused on finding solutions that get their cases to the finish line. They believe in hard work and are aggressive. They are efficient and provide real value to their clients, so that they never have to question the choice they made to hire them. All of these things are simply part of the firm's culture.
---
1000 West Cass Street
Tampa, FL 33606
813.254.8998
www.olalaw.com
---
Inspiring Women In Business ® 2017 | © Tampa Bay Metro Magazine & Blog | A Metro Life Media, Inc. Publication
---
Share
About Author
(0) Readers Comments
I see ideas for my wife's birthday!

I can't wait to try a few of these recipes. Thx.